Memoriam to Thomas Smith  

Born 6th March 1819 - Lancashire England.

Died 5th September 1896 Penrith NSW

Written by Laura Player

5/91896 - 5/9/1996

100 years ago you slipped away

And left your progeny here to stay

Thornton Hall stands proudly 

In honour of you today 

The hands of time have brought dismay 

But I'll stand fast to prevent decay - 

Protect your old home and have my say 

I remain your servant to keep harm at bay - 

Now at St Mary Magdalene you peacefully lay

Beneath the gum trees that gently sway.

Your loving g-g. granddaughter 

Laura Player - Perth - Western Australia

William Augustus Smith

4th child of Thomas&Jane Smith nee Laimbeer. Born 23-6-1850 Died  8-9-1923

Mary-Ann Clark-Duff (nee Smith) 8th child of Thomas & Jane Smith nee Laimbeer  

Hannah Evans nee Smith 

5th child of Thomas & Jane Smith nee Laimbeer 

Born14-6-1852  Died 5-31881

PENRITH~NEW SOUTH WALES~AUSTRALIA

Hon. Sydney Smith 

7th child of Thomas &  Jane Smith  (nee Laimbeer)

Born 11-4-1856 - Died 21-2-1934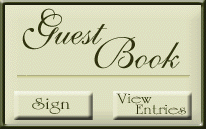 One of the first photographs of Smiths land, then known as "Smiths Paddock- 

The target in the above  photo ~ was one of our relatives ~ with an apple on his head ~ hopefully the shot was accurate !!!

There was a cleared meadow directly down from Thornton Hall, which was referred to locally as Smith's Paddock but was later officially named Belmore Park. Several historical sporting events took place in Belmore Park with the encouragement and support of Mr Thomas Smith and, later, his son Hon. Sydney Smith.  the site of these firsts, was later renamed Belmore Park later to be the  Penrith International Speedway in 1928. 

 First Lord Sheffield Cricket Match played in Nepean Districts.  (16th & 17th February 1892 between England and Nepean)   Hot Air balloon flight  in the Nepean Districts  (1892) The  first successful cross country aeroplane flight in Australia in September 1911 by William Hart.  The visual links between Thornton Hall, the cricket oval and the remains of the former speedway track are important in maintaining the historical associations of the place. (Criterion A.4 and Criterion H.1). *  See the page on link at top *Sporting History* for an account of these events.


                             Above:     T.R. Smith (Thomas Richard)  & his family at Penrith.

T.R. Smith was instrumental in the supply of Penrith's first Electricity & Water,  whilst Mayor of Penrith & MLA.

Above:  Thornton Hall c 1945. The last "Smith" family to have resided  at the historic home.

Photos of some of the SMITH children & other descendants are missing. Do you have any to contribute ???

~ Ellen Johnstone Dempsey nee Smith b. 19-8-1846 ~ Eliza Jane Thurston Palmer nee Smith b: 11-9-1848 ~ 

~ John Henry Smith b 13-1-1861 ~ Sylvia Player nee Smith b:29-8-1863 ~

 This web page is intended to be a living database for the ancestors of Laura Player.. Every effort has been made to ensure the accuracy of the information presented. If you note any aspect that is not correct, please inform me by email, so corrections can be made accordingly. I am grateful to all those who have contributed over the years and to those who may assist me in filling in the gaps, correcting or adding additional information for the future. Sadly a lot of history & memoirs are lost in the dust of time, family photos thrown out & burnt. For those who kept the photos found on my pages, in good order so they could  tell the story which unfolds on this site, we salute you!! Special thanks to my dear Uncle Syd Player for his invaluable memoirs of his birthplace Penrith & to James Nisbet, Byron Gunther, Marorie Spring, for preserving the photos & passing them on to me.. A collection of words, tells a story, but the addition of photos brings that story to life. Thanks also to Penrith Local Studies Library, Lorna Parr, Sunny Silva & Beryl Whatson for my lessons on Australian History & the record keeping it entails. The Smith Family history has been a joint effort by myself & Smith cousin, Jacquie Christensen. The Symonds Clan, thanks to Ean MacDonald, Dorrie Darby & Cossie Jones for their inspiration & previous research.

                                         Last but not least, gratitude to my sister Lynne for her invaluable  lessons with web design.

                                                              **   Scroll down & click on links above for more pages. **

     No information may be copied or printed without the permission of author.    Laura Player  email:  player@bigpond.net.au                        

T.R. (Thomas Richard) Smith 

1st child of Thomas & Jane  Smith  (nee Laimbeer)..

Born 16-9-1844 - Died 23-7-1918

SMITH' S PADDOCK  --  Above  Photo courtesy: Mitchell Library.

Surname:

SMITH
Given Name(s):

Thomas 
Occupation(s):

Hotelkeeper 
Birth Details

Birth Town: Poulton-le-Fylde Thornton

Birth County, Lancashire

Region, Province:

Lancashire
Birth Country:

England
Birth Date: 6 March 1822

Baptised: 29 March 1822 St Chads Poulton-le-Fylde Thornton Lancashire

FATHER: Richard Smith b: 1776

MOTHER: Ellen Cardwell

STEP MOTHER: Elizabeth Betty BACKHOUSE

Death Details

Death Town:

Penrith
Death State/Territory:

NSW
Death Country:

Australia
Death Date: 5th September 1896 

Immigration Details

Air/Port Landed:

Pt Jackson/Sydney
Ship/Plane:

Hope
Year Arrived:  between 1839 - 1842. ???

Surname:

LAIMBEER
Given Name(s):

Jane 
Occupation(s):

Home Duties 
Birth Details

Birth Town:

Great Torrington
Birth County,

Region, Province:

Devonshire
Birth Country:

England
Birth Date:

1825 
Death Details

Death Town:

Penrith
Death State/Territory:

NSW
Death Country:

Australia
Death Date:

1899 
Immigration Details

Air/Port Landed:

Pt Jackson/Sydney
Ship/Plane:

Earl Grey
Year Arrived:

1839 
                              Children of Thomas SMITH and Jane LAIMBEER were - 

1. Thomas Richard b 1844 at South Creek m 1867 to Kazia COLLESS. Died 1918. 

2. Ellen b 1846 at Minchinbury m 1867 to James JOHNSTONE; and 1886 to George DEMPSEY. Died 1913 of gastritis. 

3. Eliza Jane b 1848 at Ropes Creek m 1867 to John THURSTON and 1894 to James PALMER. Died 1897 (consumption). 

4. William Augustus b 1850 at Ropes Creek m 1870 to Jane WALTERS; 1875 to Mary Molloy WICKHAM; 1886 to Mary Jane MURPHY and common law relationship c1883 to Mrs Ann Eliza LAWLER nee HEMSWORTH. Died at Colyton 1923 (asthma). 

5. Hannah Elizabeth b 1852 at Ropes Creek m 1870 to George Trotter EVANS. Died at Penrith 1881 (consumption). 

6. Sydney, b 1856 at Colyton m 1879 to Sarah HOCKEY; 1930 to Annie Marion SHAND. Died 1934 at Croydon. 

7. Mary Ann Laimbeer b 1858 at Colyton m 1883 to William G CLARK; 1890 to Alexander DUFF. Died 1941 at Cronulla. 

8. John Henry b 1861 in Colyton m 1881 to Laura Ada BARNETT. Died 1916 at Colyton. 

9. Sylvia b 1863 in Penrith m 1883 to William PLAYER. Died 1929 at Willoughby. 

RELIGION. The family were Anglican and attended church for many years at the now historical St Mary Magdalene's at St Marys. Two infants were buried in the churchyard in 1855 (James Henry) and 1867 (Euphemia Maud). Thomas and Jane Smith are also buried in a modest grave in the churchyard as well as two other sons, 1917 (John Henry) and 1923 (William Augustus) Smith. The church standing today is not the original one that was built by Governor King's family and named for their family church back in Launceston, Cornwall, England (and after which the district of St Marys is named), but a newer one that was built around the outside of the old church to cope with an increase in parisheners through the years. 

Life Before Australia: