SPORTING HISTORY         SPEEDWAY       CRICKET         AVIATION          WILLIAM HART

  1920 to 1941

The programme from the official opening of the new Penrith Speedway track, 8 Hour Day weekend,  4th October 1926.  Programme from May 1st 1936 under the promotion of EMPIRE SPEEDWAYS Programme from the ANZAC Day meeting, April 25th 1938. Englishman Bill Reynolds in his Skirrow midget # 78  American midget ace, Paul Swedberg receives his trophy at Penrith in 1939. Man on far right is another American midget ace, Beale Simmons.  American Beale Simmons and his midget at Penrith Motor cycle racing, both Solos and Sidecars also featured regularly on the programme at Penrith.

All Speedway photographs courtesy of  Byron Gunther Collection   

Penrith Speedway was located on the circular land  above which was part of Thornton Hall's 217 acres.  .

Picture taken  from Thornton Halls observatory c 1926.

The land Penrith Speedway  and Thornton Hall was a first land grant  of Captain Daniel Woodriff. Thomas Smith later bought the 214 acres  ( 86.67 hectares) and built his family home during the 1870s whilst he lived at The Red Cow Inn. He built and was the  proprietor of The Red Cow in 1862, before the railway came through Penrith.   (  Penrith is a western suburb of Sydney NSW  at the foot of the famous Blue Mountains.)   PENRITH SPEEDWAY  was established in 1920 and the land later became known as Belmore Park. In 1920 the old trotting track at Thornton Hall was transformed into a Speedway track. The first events being held by the Western Suburbs Motor Cycle Club that same year. The first time the track was used for motor car racing was 1924. The track was 1 mile in circumference ( 1.609 kms) 30 yards wide ( 27.432 mtrs) and an average depth of  5 ft.( 1.52 mtrs.). Penrith Speedway was declared as " The World's Greatest Dirt Track" by International competitors who competed there over the years. From 1941 onwards the Commonwealth Defence Department  compulsorily aquired the land after the owner the Hon.Sydney Smith died in 1934. Penrith Speedway was obliterated. The last meeting reported was held at the Penrith Speedway in May 1941.  Many great stars have ridden on the dirt mile. Americans, Paul Anderson, Johnny Seymour and Eddie Brink along with Aussies Dick Sulway, Tommy Benstead, Gus Clifton, Bobbie Blake, Lionel Van Praag ( 1936 World Solo Champion) Jim Sladden,  Eddie Dark and Alf Walshaw.  Hope Bartlett, Charlie East, Charlie Spurgeon, Les Burrows were but a few to drive the "big" cars on the circuit.  Map of Penrith Speedway and surrounds.   

Above: Nepean Cricket Club 1893

Cricket Players  (marked in *red*)   participated in the game played against the English Team in 1892. This photo of Nepean Team is actually a year later... 

Standing: (Left)  F.G. Teeder -  K.T Tweedy -

* William Player * -  W. Woodland - *F.H. Wooddriff *- *Dr C.H.Scott* -*F.D. Wooddriff* Seated: Left to right   *Thomas Player *- A. Tucker - *M. Cleeves * F.Evans .

CRICKET WHERE SHEFFIELD SHIELD CRICKET BEGAN

Above: Laura Player  at Penrith 1999

With a young Penrith cricketer depicting the bat used in the Lord Sheffield's English Team v.

Nepean Districts   which was played on 16th & 17th Feb. 1892  (107 years earlier),on Thornton Halls Land ~known then as "Belmore Park~ Penrith NSW. The bat is in the safe keeping of a Player cousin.

Photo: Penrith Press ..  Penrith

The same  Bat - 107 years later.. Back in Penrith  1999

RIGHT:LORD SHEFFIELDS ENGLISH who competed against Nepean Districts 17th & 18th Feb 1892 on Thornton Hall's Pitch...

"Did you know.. the pitch is still there"? 

Back row    H. Philipson, O.G. Radcliffe, W.Attewell, G.Bean, A. Shaw, manager, Middle row ... .. A.E. Stoddart, G.A. Lohmann,W.G.Grace captain, .MacGreggor, J.Briggs, J.W. Sharp

LEFT: Dr W.G. Grace

William Ewart Hart  Australia's Pioneer Aviator 

                                                                                WILLIAM EWART  HART

A Paramatta, Sydney, dentist bought a Bristol Biplane (Boxkite) from J.J. Hammond (from N.Z.) in 1911, when the latter had been refused permission to sell it to the Government. The price was £300 but Hart was refused flying lessons by Bristol's so he taught himself and gained the first aviator's license in Australia in November, 1911. Later, January 1912 he started a flying school on Thornton Hall's land, Belmore Park,though carrying a 17 stone Army Major nearly proved disastrous.  Later Hart  had 'The First International Aviation Contest' in Australia against E. Stone in a Bleriot monoplane and won . He served in the Australian Flying Corps in W.W.1 and bought Bert Hinkler's 'Baby' in 1925. Some years after  Sydney Smith Snr inherited Thornton Hall and he gave permission for a dentist named William Hart to experiment with a Bristol aircraft he purchased for thirteen hundred pounds in September 1911.  Hart took the unassembled machine to Belmore Park on the back of a truck on 25 September, 1911 and, after quickly assembling it, was given a flying lesson by Leslie McDonald during which time they flew around Castlereagh and back to Belmore Park.  After a little more practice in this flimsy plane, Hart made a cross country flight from Belmore Park to Moore Park at the Sydney showgrounds (a distance of 47 miles) on 18 November 1911. 

This feat attracted the public's attention which subsequently qualified him to be issued with Australia's first pilot's license No. 1 dated 5 December 1911.

The American pilot, Wizard Stone,   had taken part  in a famous air race with Australian William Hart in Sydney, arranged in 1914 with the Postmaster General to fly the   first inter-capital air mail between Melbourne and Sydney. Unfortunately for Stone, the date set was 6th of June and   he crashed his aircraft on 1st of June suffering severe damage to his body.

Above : AUSTRALIA'S FIRST PILOT'S LICENSE 

  William Ewart Hart practiced his aerial experiments and gained Australia's first pilot's license in 1911, on Thornton Halls Land Penrith  then known as Belmore Park. He also made the first flight of any significance in Australia… solo  in his Bristol Box Kite.~ Belmore Park - Penrith to Parramatta. 47 miles in 47 minutes ~.I have his signed diary notes giving the details of his early experiments & flights - AUSTRALIA'  FIRST AERODROME:

  which was officially recognised in 1928 by the Aerial League of Australia, is also on this land.

  Source. Sydney Morning Herald Sept 25th 1928 pg 7.

This is a National Treasure, has been grossly overlooked in history, far too long.

Extract from "Nepean Times".-  18th November 1911

On Sat morning last, at Penrith, Mr. W.E,Hart, Australia's First Aviator, made a series of magnificent flights in his trials for the certificate  of the Aerial League of Australia. Hundreds of eager spectators were at   Belmore Park, the starting point of the trials. In the stillness of the  morning before the sun had risen, one was affected with patriotism –   Australia's first bird was a native of practically the very district, the scene of the tests.  A huge marquee enwrapped the winged  machine   from the dewy atmosphere of the night..  Sharply at 5am. Mr. Hart mounted his biplane  and was ready to rise into space. A blueish grey fog skirted the ground, and the aerial monster glided over the field and gradually soared heavenward HISTORY IN THE MAKING

William Hart takes to the skies from Thornton Hall's land at Belmore Park Pernrith, New South Wales.   

RIGHT: 11th November 1911..  William Hart takes off from Belmore Park Penrith and circles the city  whilst being tested for Australia's First Pilot's License.

Below: Willaim Hart departs Belmore Park Penrith and flies over Government House into Parramatta. 60 mph in 20 mins at 3,000 feet.. in his Bristol Box Kite. PHOTO COURTESY OF 'THE SUN' NEWSPAPER

William Hart lands his Bristol Box Kite at Sydney Show Grounds ~ N.S.W

after flying in from Belmore Park~ Penrith.   1911 on another of his amazing flights.

PAINTING BY COLLINA GRANT  

ARTIST OF THE YEAR 1993

Depicting William Hart in his Bristol Box Kite  flying over Government House   Parramatta N.S,W. On his  flight from Belmore Park Penrith he was travelling at 60 mph and was 3,000 feet above sea level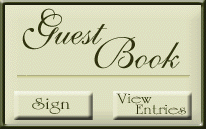 Thomas Player above left, holds the same bat he used in the Nepean Dist -v- Lord Sheffield's English Team.. game in  1892. This photo was actually  taken  a year  later in  1893. William Player top 3rd left.

Above: Laura Player at the the ORIGINAL Start ~ Finish Line. On the 9th of April 2000 the Vintage Motoring and Speedway movement paid their last respects to the old circuit ( or what was left of the outline) . Laura Player had organised the day and people walked the track that was available and several old cars were started and run on the bitumen outline.   Some of the Penrith type cars, stand on what we figured was as close to the starting line as we could get  ( or what was left of the outline) .



Gratitude to Willaim Hart's nephew, Phillip Hart Johnson for his contribution of information & photos.

Scroll ALL the way to the bottom to see ALL the sporting history

Cricket Photo Source: Penrith Local Studies Library.